Full-Time SAA Program Faculty
To visit faculty profiles, please click on their names.
Dr. Sonja Ardoin, Program Director & Associate Professor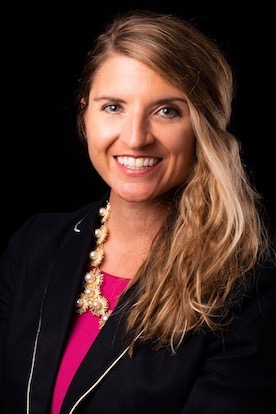 Sonja Ardoin, Ph.D. (she/her) is a learner, educator, facilitator, and author. Proud of her hometown of Vidrine, Louisiana, her working-class, Cajun roots, and her first-generation college student to PhD journey, Sonja holds degrees from LSU, Florida State, and NC State. She considers herself a scholar-practitioner of higher education; she served as an administrator for 10 years before shifting to the faculty in 2015. Sonja studies social class identity, college access and success for rural and first-generation college students, student and women's leadership, and career preparation and pathways in higher education and student affairs. Sonja has published four books, one monograph issue, and numerous book chapters and journal articles. She credits her love of reading to her grandmother, who always brought her to the local library as a child and challenged her to read the maximum number of books each week. Sonja enjoys books, traveling, music, sports, laughing, and spending time with her husband and pup. Learn more about Sonja's work at www.sonjaardoin.com.
Contact Dr. Ardoin:
Email: ardoins@appstate.edu
Phone: (828) 262-8375
Office: 337B College of Education
Twitter: @SonjaArdoin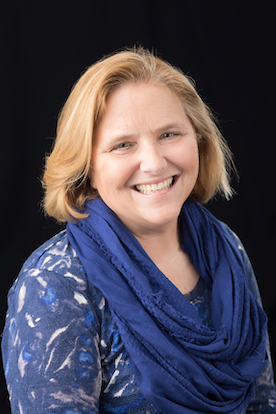 Dr. Catherine Clark (she/her) received her Doctorate from Indiana University and has taught at Appalachian State University for 25 years. She works with the Leadership Center on campus and is a member of the Leadership Minor Advisory Council. In addition, she has served as a co-lead for LeaderShape for 25 years. She is passionate about understanding the college student experience and in supporting and mentoring graduate students. Much of her service throughout her career has been working with various Student Affairs departments. She is a Nationally Certified Health and Wellness coach and her current research interest coalesce around how we develop a culture of wellness in Student Affairs. In her spare time, she volunteers as an EMT with a small rural fire department and enjoys the outdoors and coffee!
Contact Dr. Clark:
Email: clarkcr@appstate.edu
Phone: 828-262-2448
Office: 336A College of Education
Dr. Diane M. Waryold (she/her) is a Professor in the Student Affairs Administration program. She is in her 18th year of teaching at App State. Dr. Waryold prides herself in identifying as a first-generation college student and a native New Yorker. She was an accomplished student affairs administrator for 25 plus years before moving into the faculty role and served as Executive Director of the Center for Academic Integrity and Program Administrator for the Kenan Institute for Ethics at Duke University. She is a founding and charter member of the Association for Student Judicial Affairs (ASJA), now the Association for Student Conduct Administration (ASCA), and served as president in 1995. Dr. Waryold has presented programs, published, and consulted on campus student conduct, sexual misconduct, campus safety and policing, crisis management, and academic integrity throughout the country. She is an active Disaster Services volunteer for the American Red Cross. In her "free" time, she likes to spend time in the great outdoors- hiking, cycling, kayaking, camping etc.
Contact Dr. Waryold:
Email: waryolddm@appstate.edu
Phone: 828-262-6067
Office: 334B College of Education
SAA Program Graduate Assistants
Our program benefits from the contributions of two graduate assistants, Cam Thompson and Emmily Eccles, who are both first-year master's students in the SAA program.
Emmily Eccels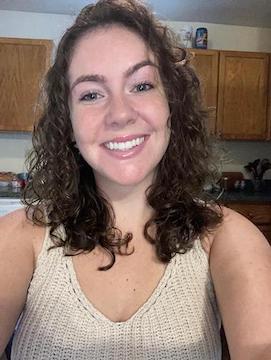 Emmily Eccles (she/her) is a first year student in the Student Affairs Administration Program. She received a Bachelor's Degree of Art in English at the University of Mary Washington in Fredericksburg, Virginia. Emmily worked for 3 years in the Academic Affairs office during her time at the University of Mary Washington and spent a year in Alamosa, Colorado, working as a Coordinator in the Student Activities office at Adams State University. She is pursuing a career in Student Affairs because she believes college brings so many different opportunities of growth and she wants to become a resource that makes those opportunities a reality for all students. Emmily is from Virginia Beach, Virginia but is very excited to be living in North Carolina. She enjoys hiking, reading, painting, watching reality television (proud member of Bachelor Nation), and hanging out with friends.
Contact: ecclese@appstate.edu
Cam Thompson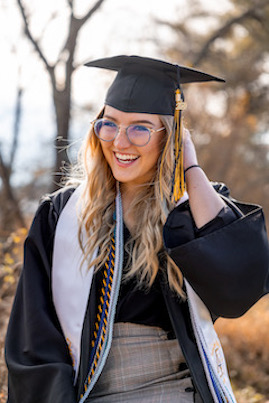 Cam Thompson (she/her) is a first-year Masters candidate in the Student Affairs Administration program. She is a 2020 graduate of the Appalachain State Walker College of Business but spent most of her time during her undergraduate experience focusing on extracurricular activities such as Transfer Services and the Student Government Association. These experiences pushed her to pursue a graduate degree and a career in Higher Education. Areas of interest include: Academic Advising, Academic Probation, Transfer Services, Admissions, and Orientation. Cam is from Wilmington, North Carolina, but loved the mountains so much she just couldn't leave.
Contact: thompsoncn1@appstate.edu